Fundraise411 provides every future client a 60 minute consult with one of our leaders. This consult is essential to determine fit and needs. This is an opportunity to ask any question you may have concerning your project, our process and/ or the specific service you are interested in. Consult appointments are offered twice a week via teleconference or video conference.
An Opportunity Assessment is a comprehensive analysis of your organization's structure, health and competitive edge mapped against industry standards and best practice. The process takes on average 3 months where Fundraise411 dives into the key elements that drive a successful organization.
Fundraise411 provides tactical services under two options - hourly or a la carte and monthly retainer. A la carte projects require the client to clearly define the scope of work. In addition, Fundraise411 has the discretion to pass on the project based on current workload. Monthly retainer clients are considered priority clients with set term limits. Benefits include recurring prospect research, strategy consulting and ongoing tactical support including but not limited to grant writing, staff training, admin support, etc. based on agreed upon tasks.
This exclusive workshop is open to all religions, denominations and nonprofits that seek funding to increase security measures for their buildings and training for staff/ volunteers. Event dates: Wed. March 22, Wed. April 26 and May 24th 7-8 pm EST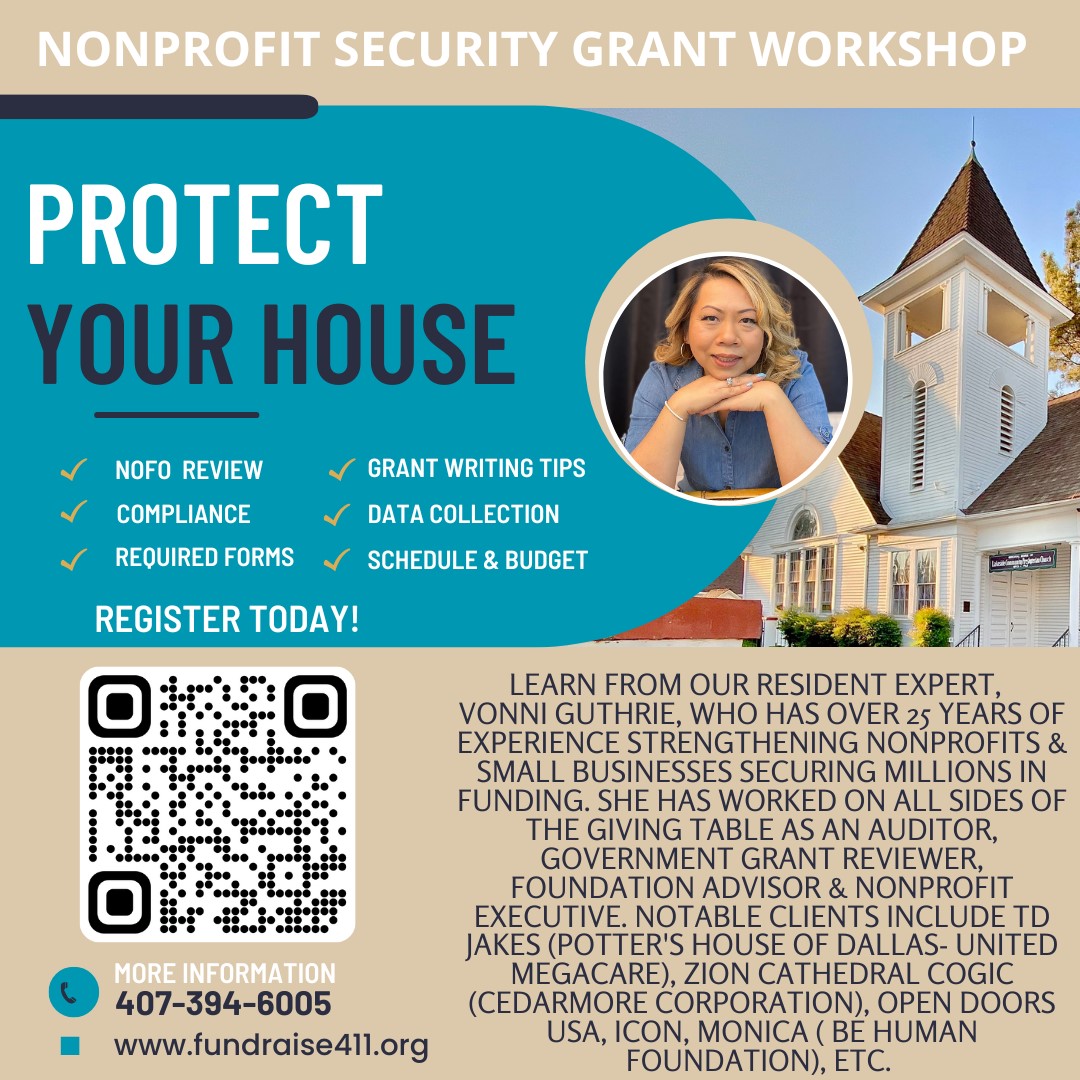 "Fundraise411 was instrumental in helping KCC schools get on message with its branding and securing grants in-line with its mission. I highly recommend this professional team for mission driven, nonprofit campaigns that wish to yield immediate results."
"Fundraise411 was amazing. Their understanding and grasp of grants and the subjects concerning was a game changer. The team, particularly the leadership, was extremely supportive despite tight timelines. All in all is was a pleasure."
"We hired Fundraise11 to write a grant for a government agency. The team were true wordsmiths! They articulated our goals and program objectives into a solid proposal that resulted in a 5 figure funding award."